Three
Easy Steps

to Reach Your Goals

We simplify the process and remove the guess-work, so you can focus on feeling your best and doing what you love.

Two Keto Plans
Whether you're at the beginning or in the middle of your keto journey, we are here to help. Pre-portioned, ready-to-eat meals customized to your keto needs.
All clean and fresh ingredients make up a balanced meal to keep you feeling full and energized longer.
Conquer the day with a dose of delicious goodness. The best part is you wont even lift a finger.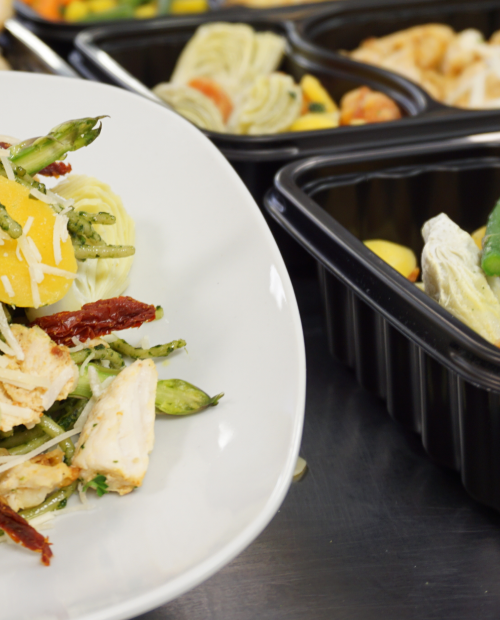 Custom

Keto

Time-saving keto means a 30-minute meal is ready in less than 3. that's 90% less time you would have spent cooking. you could easily be saving 37hrs a month.

Keto Questions
What Keto Plans do you offer?
We offer two different keto plans to fit your varying needs. standard and high protein. our standard plan includes 4 oz of protein per meal as to where our high protein plan has 6 oz of protein per meal.

What is the net carb total for each meal on average?
Our standard and high protein meals average 13g net carbs or less.
Can I have snacks on Keto?
Yes. it is important to be sure your snacks follow keto protocol. each week we offer a different keto cookie as well as a sweet or savory fat bomb option. you can select the type of fat bombs you prefer, and we will send them your way.
When Do Meals Arrive? Do You Deliver? Are Your Meals Available For Shipping?
Yes. We both deliver and ship. If you are a delivery client, your meals will arrive the evening before your chosen date. If you are a shipping client your meals will be delivered within 2 days after your chosen date.

Can you accommodate allergies?
We are not an allergy free facility so we cannot guarantee allergies. However, you can choose meals that do not include certain ingredients.

How Does 1% Keto Meals Compare To Other Keto Meal Plans?
We cook small batches with non-processed foods.not all keto is created equal. keeping your ingredients clean is a must. we pride ourselves on food that looks, tastes and smells like food that was created in your home. we use healthy and organic ingredients.