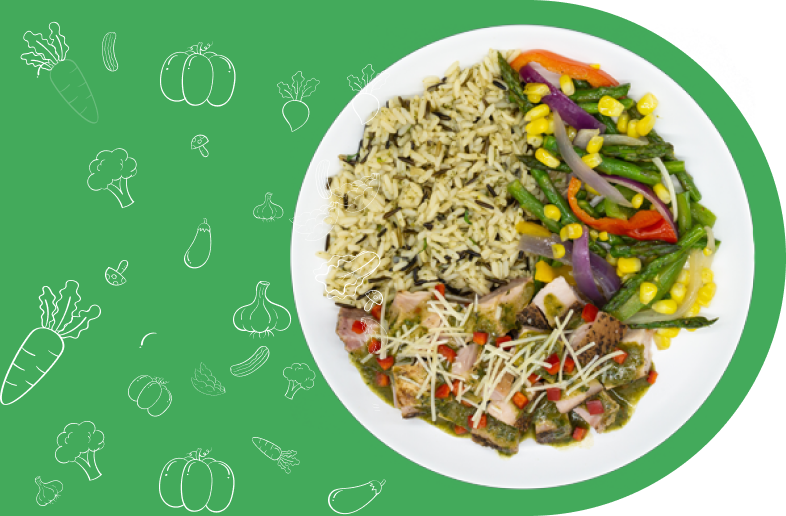 Pick Your
Meal Plan
Choose the meal plan that best suites you. We have something for everyone. All of the meals come pre-cooked and pre-portioned so it takes all the time spent preparing and guesswork away. All you have to do is Heat. Eat. Repeat.

Choose a meal plan that best fits you

Subscribe to the weekly meal plan
Switch plans or cancel anytime (72hrs before renewal)
How Does The Meal Plan Work ?
Pick the portion size that best fits your needs. All of the meals are calibrated to be high protein with a good balance of carbs and fats. The meals come pre-cooked and pre-portioned so there is no need for planning, cooking, or cleaning. Choose a day that works best for you to pick up at one of our locations or have your meals delivered. When you receive your meals all you have to do is HEAT. EAT. REPEAT. It's That Easy.

How Much Do Your Meal Plans Cost?
Price per plan varies. To View all plans and pricing go through the meal plan wizard and Choose your preferences.
Choose a 5 day or 7 day plan
Add Breakfast or snacks
Will I Get The Same Meals Each Week?
We Have 12 Rotating Menus For Our Fit Line And 6 for Keto Lines. This Keeps Things Feeling Fresh And Fun.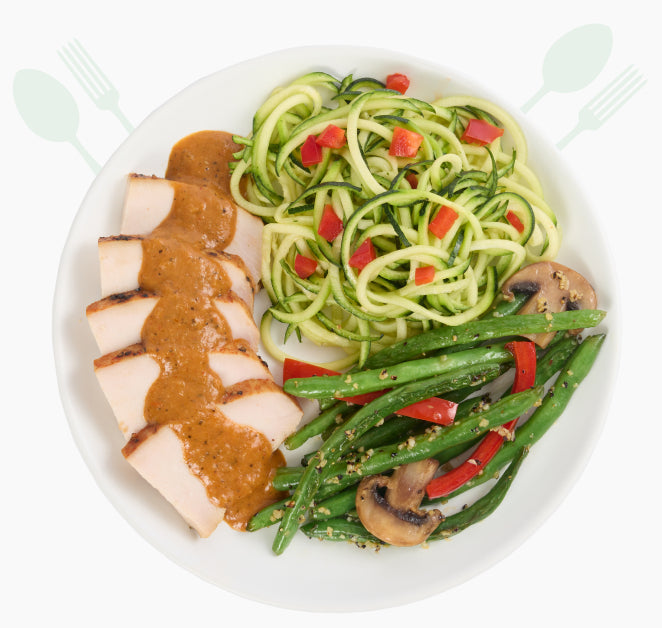 Customize Your
Meal Plan
When it comes to eating healthy, the more options the better. That's why our chef's have created menus with variety in mind

Modify Your Bundle

Choose your meals each week or subscribe to our weekly bundle. Just need lunch or dinner? 5 or 7 days of meals? It's up to you. We are not an allergy free facility but do have a list of items you can exclude from your plan.

Choose the number of meals and days
Choose method of delivery
How Will I Know Which Meals Are Included In My Delivery?
We post the Fit Menu for the following week on Monday and the Keto Menu on Tuesday. If you have chosen our Quick Pick bundle option it will include meals from the posted menu.

Do I Get To Choose My Meals?
Yes! You can choose your meals A La-Carte or you can take the guesswork out and select our quick pick bundle.

Do You Plan For Specific Diets Or Allergies?
We are not an allergy free facility so we are unable to guarantee allergies. However, you can choose meals that exclude allergens such as dairy or gluten.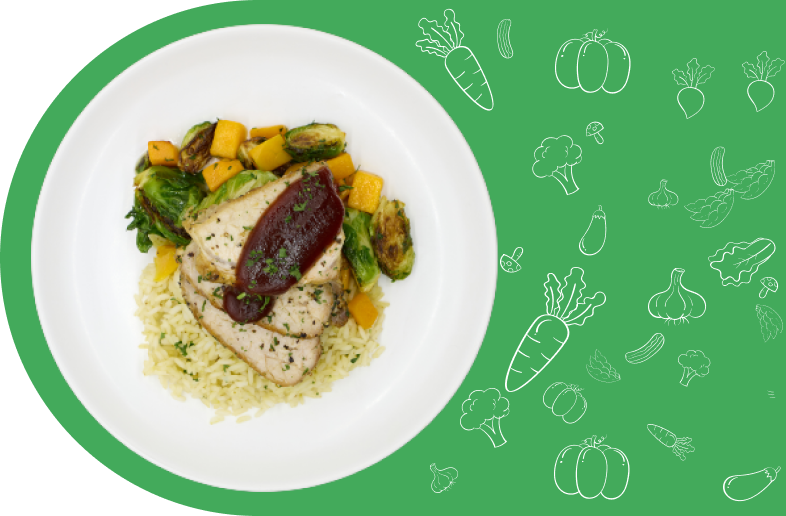 Heat, Eat And
Enjoy
Our meals ship fresh and arrive fresh. they are never frozen. They come pre-cooked and ready to reheat in the microwave or stovetop. There is no prep, cooking, or cleaning required.
Reheat in the microwave or on the stove
Refrigerate your meals immediately
Meals can refrigerate up to 10 days
Meals can be frozen for 90 days
How Does Shipping And Delivery Work?
After your order is processed your meals will be shipped via FedEx or UPS. A tracking number will be emailed to you as soon as it ships. The package will be delivered to you in a well-insulated package to keep the meals cool. Refrigerate meals upon arrival.
Tell Me More About Your Packaging: Is It Recyclable And Bpa-free?
Naturally, our packaging is recyclable and BPA free. It is the leading edge of technology, and we do everything we can to be as environmentally friendly as possible. Please recycle.
How Do Your Meals Stay Fresh During Shipping?
The package is well insulated. We use both ice packs and dry ice to keep your meals at proper temperature. We have also removed the oxygen from your meals increasing the freshness and extending the life up to 10 days
We have customized meal plans around your macros

Macro Friendly meals to support your healthy lifestyle.

Weekly subscriptions. Set it and Forget it.
No contracts. Cancel anytime within 72hrs

8 Rotating Menus. Menu changes weekly.

Meals can be Shipped or Picked up Fresh.
get started